Jimmy Smith: A New Sound… A New Star (Blue Note LP 1512)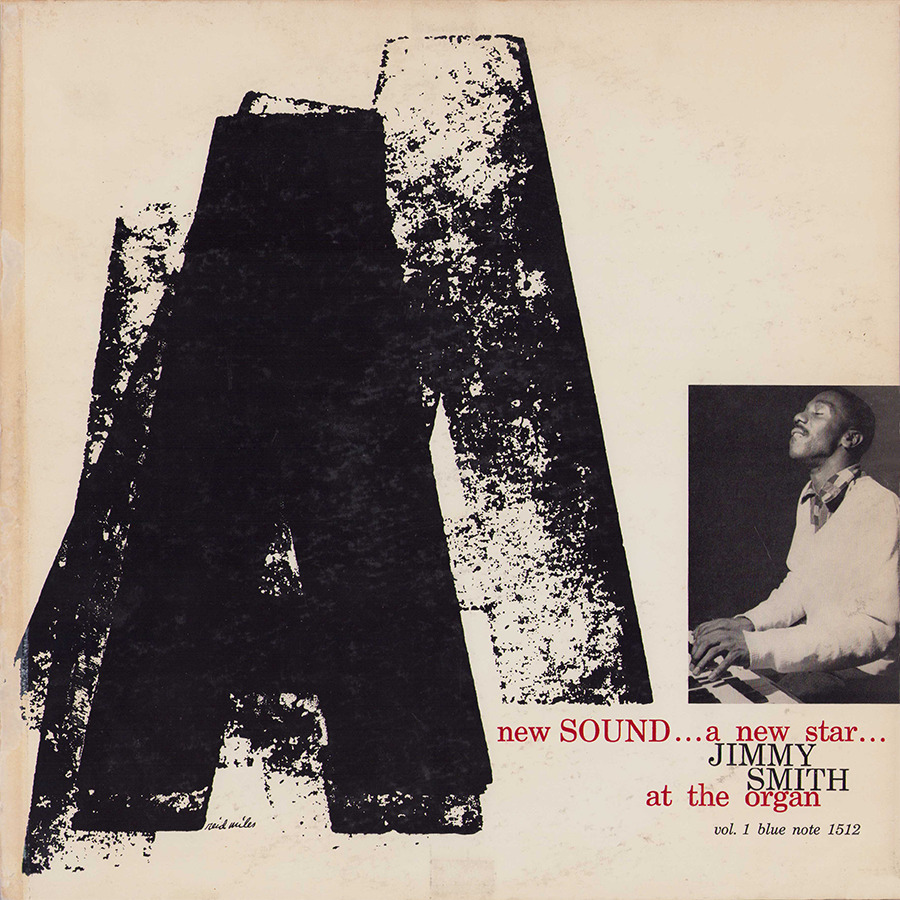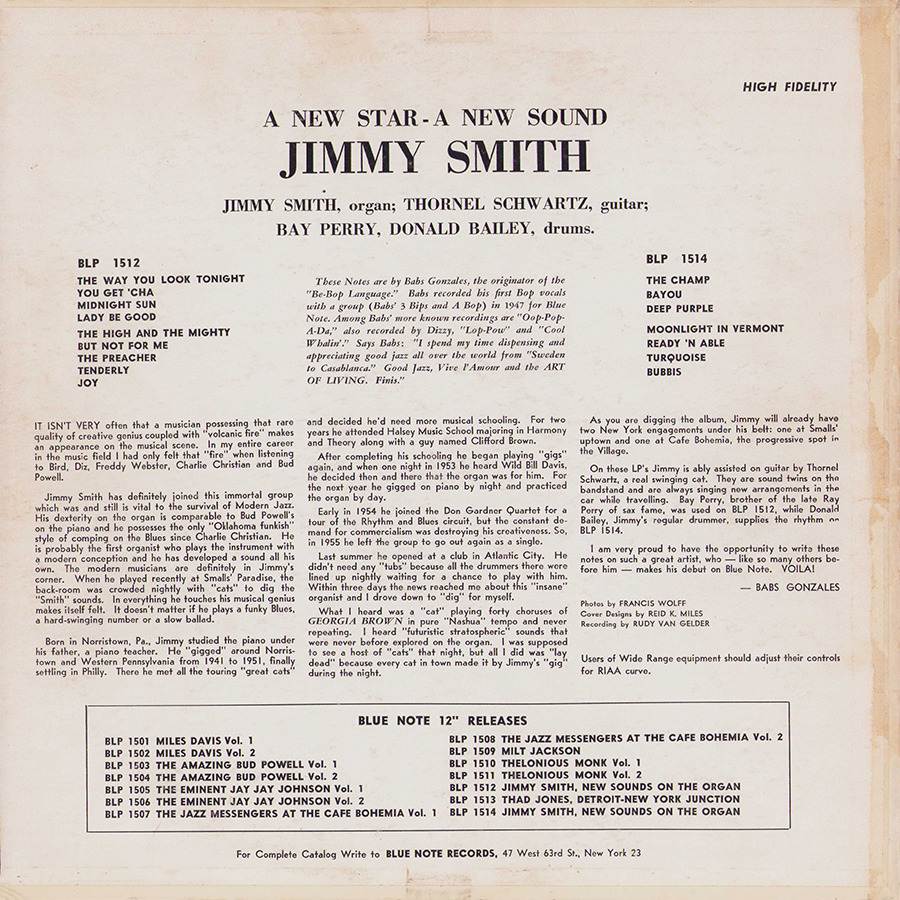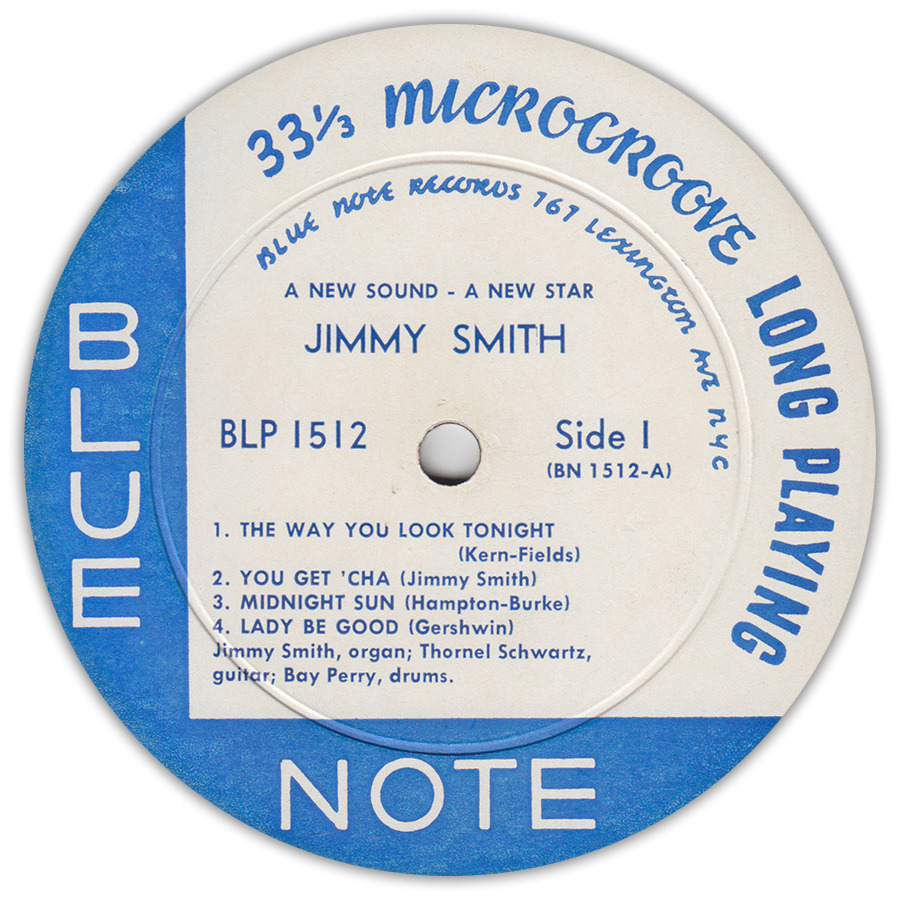 Dead wax: 'RVG', 'BN-LP-1512-A', ear, '9M'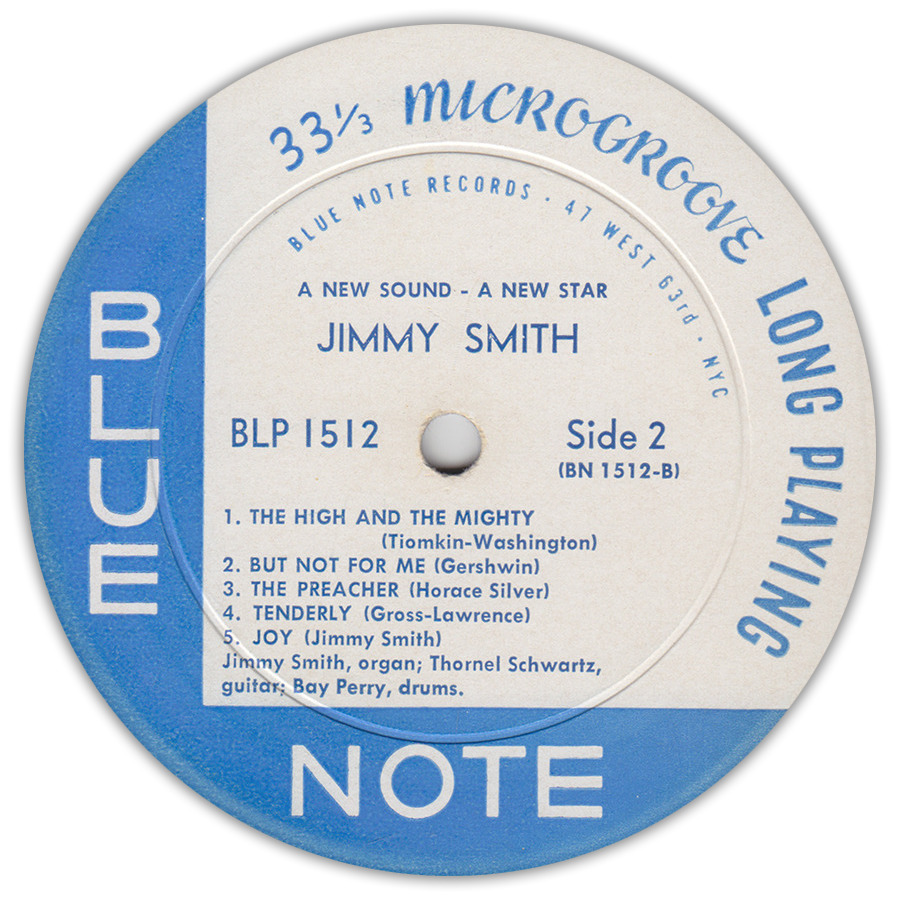 Dead wax: 'RVG', ear, 'BN-LP-1512-B', '9M'
Notes:
This LP was originally released in 1956. The A-side label is correct for 1956 (Lexington Ave.), but the B-side
label has the third address presentation: 47 West 63rd NYC (in between came the 47 West 63rd New York 23
address, which is shown on the cover). This means this actual pressing is probably from 1958 or 1959. The ®
and 'Inc' markings are not on the labels and these were introduced in 1959.