Fats Sadi Combo: The Swinging Fats Sadi Combo (Blue Note LP 5061)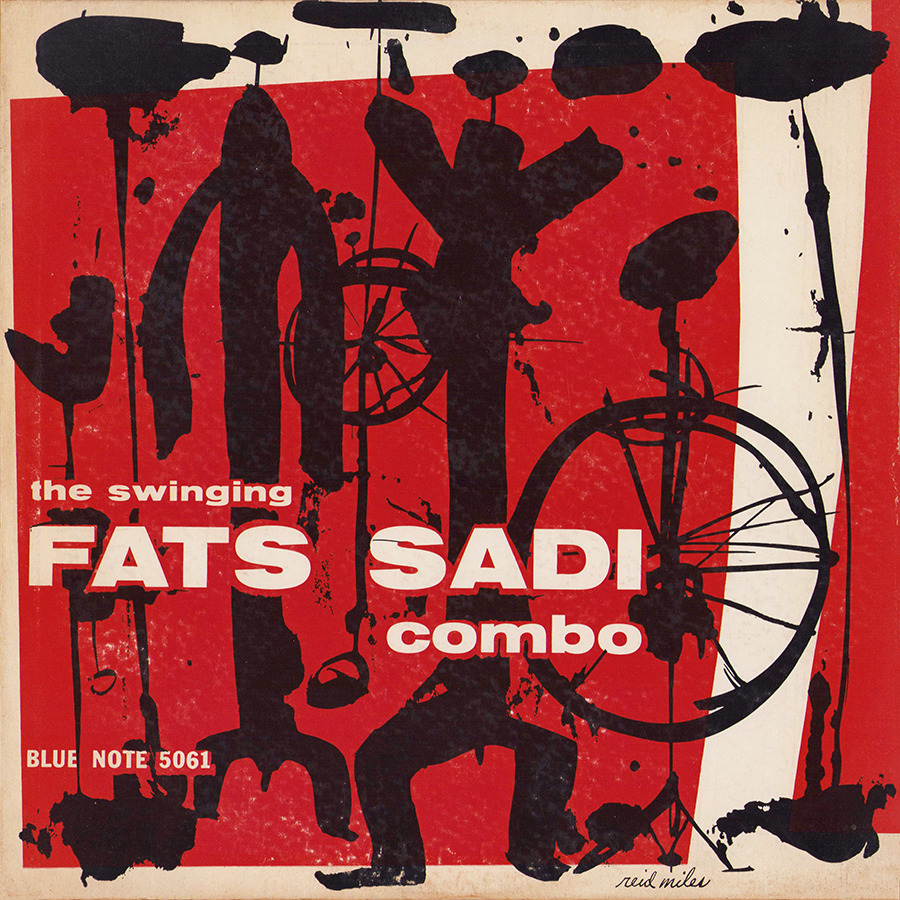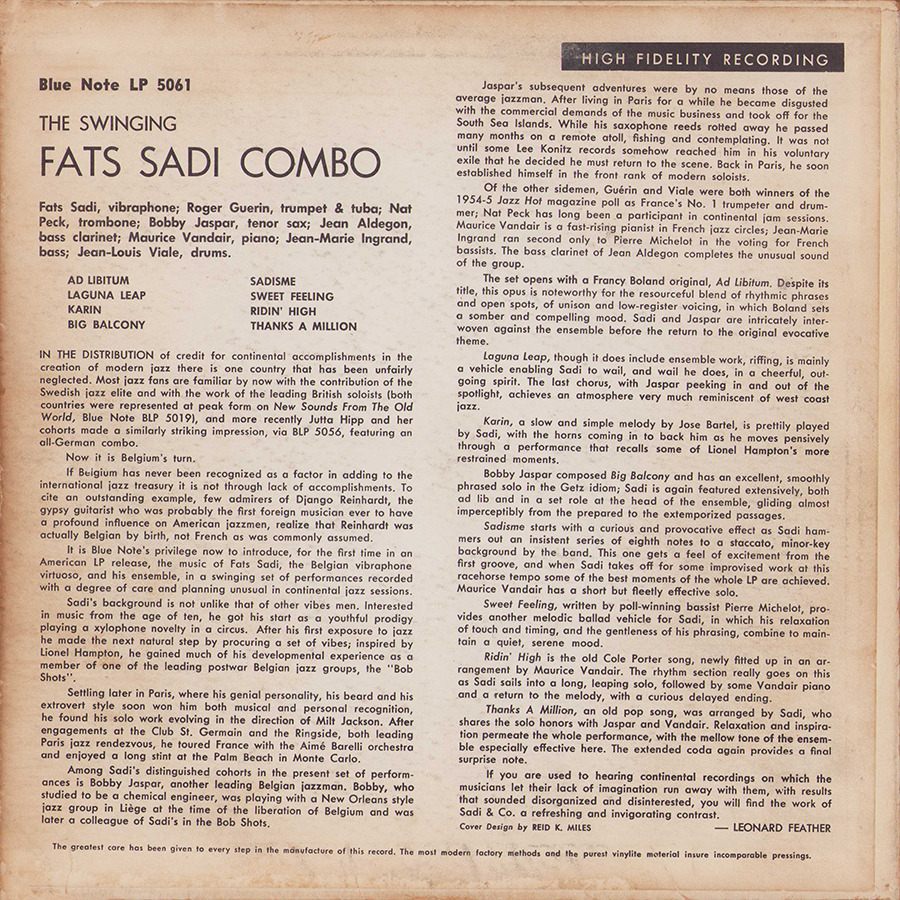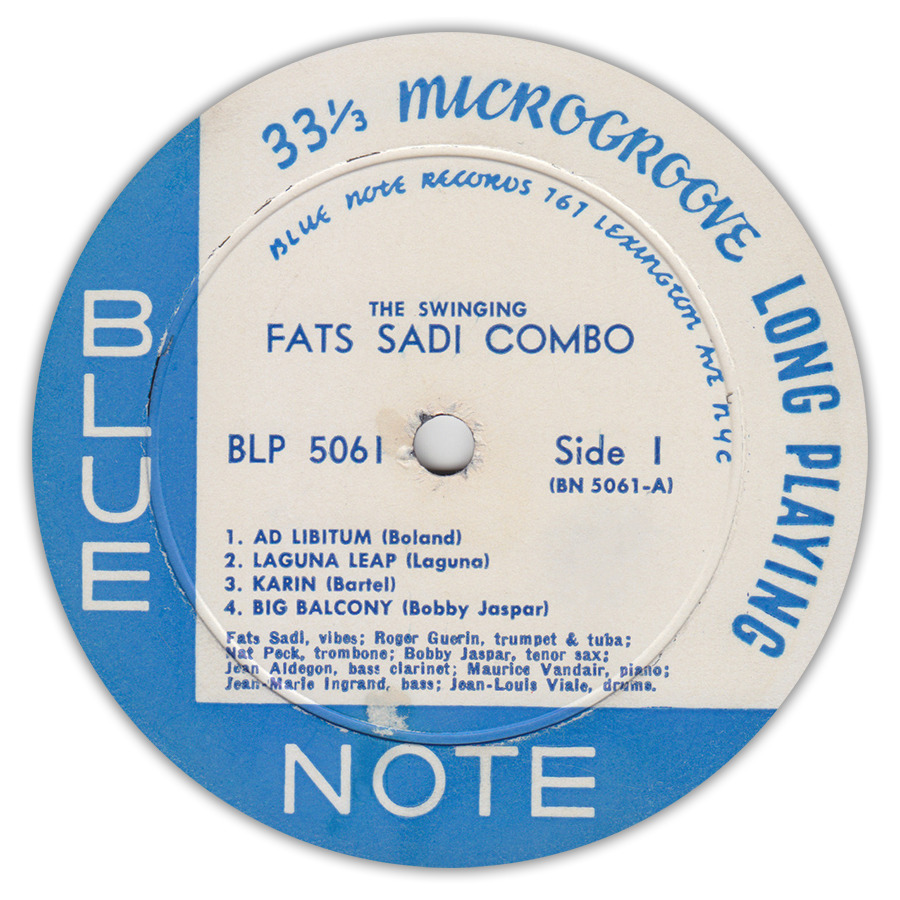 Dead wax: 'BN-LP-5061-A', ear, '9M'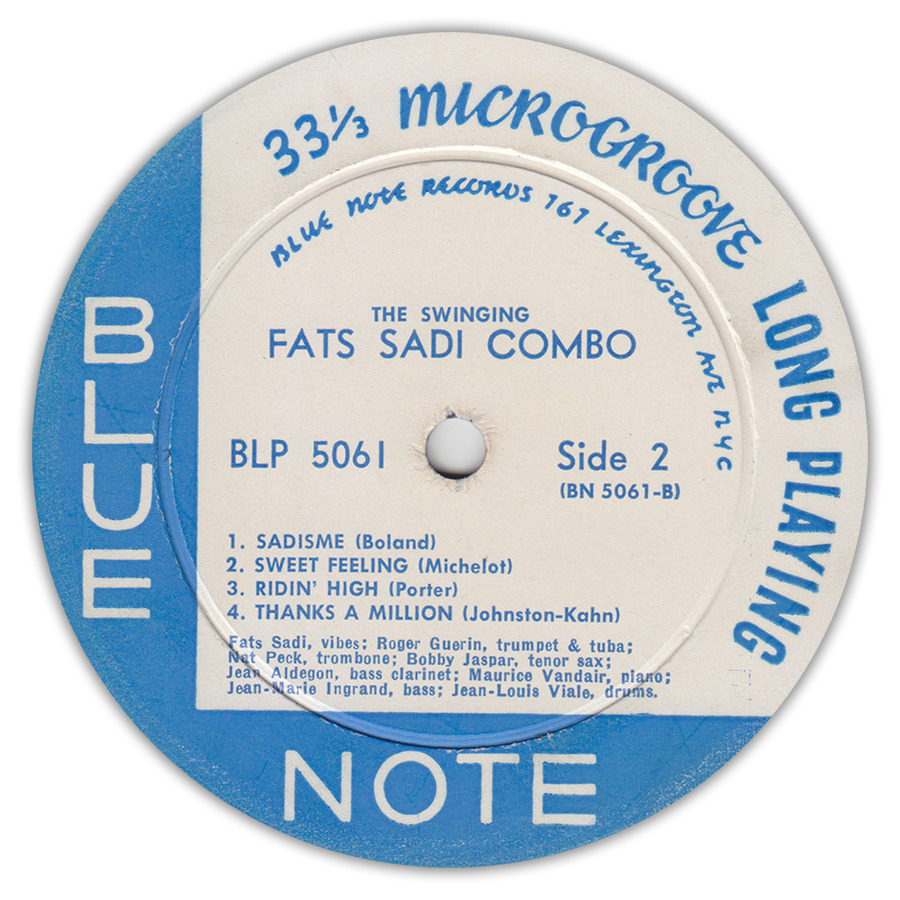 Dead wax: ear, 'BN-LP-6061-B', '9M'
Notes:
Fats Sadi was a Belgium vibraphonist. This 10inch album was originally released in 1954 on the French Vogue
label. Blue Note released it in the US in the same year. Though not an original issue, this is the first Blue
Note pressing of this title (and probably the last too, as there seem to be no later issues on Blue Note).