ONE NIGHT IN NORWAY - 1991
Seaside Records SRLP020 (Norway, 2023)
LP pressed in the Czech Republic
It's definitely good to see a new Larry Norman release. If you are a vinyl lover, like I am, you'll be pleased with the fact this one
has also been released on LP (though only 100 LP's have been pressed, 200 copies for the CD).The previous LP release must have
been the double album "Rebel Poet, Jukebox Balladeer: The Anthology" (Arrco 059), released in 2008, the same year that Larry
Norman passed away. That's c. 15 years ago... how time flies...
"One Night In Norway" is a live album, recorded Jan. 31, 1991. Back in early 1991, Larry Norman was somewhere in between "Home
At Last" (1989) and "Stranded In Babylon" (1991, though its initial recordings may be from 1988), somewhere in between
searching for inspiration and finding it, though most credits for "Stranded" go to Charly Norman and the success of that album wasn't
continued (Larry Norman was soon to have health problems). Apparently he also found the time to tour in Europe. I can't remember
but I may have seen him in the Netherlands during this tour, assuming it brought him here as well. Must have been a different
band though.
The concert was recorded with mostly (former) students and teachers from Vikens folkehøyskole Gjøvik Norway, including violins,
cello and viola - featured on two songs ("I Am A Servant" and "Walking Backwards Down The Stairs"). It's a varied collection, also
including band and solo performances (and no lengthy talks!). The disappointing thing is that it doesn't bring anything new. That
could be expected, I guess, but it's still diappointing. It was 1991 and all songs featured are from the 60's and the 70's. Otherwise
the selection of songs is fine to me, though "I Wish We'd All Been Ready" could have been omitted, because of the evangelistic doom
nonsense, advertising a very non-essential motivation for believing in God. Well, lyric wise there are a few more which wouldn't have
been my choices but the presence of "Walking Backwards Down The Stairs" is a relief, in that respect.

The performances aren't bad, but not very brilliant either, which especially apply to the band performances. I really dig songs like
"Twelve Good Man" and "Christmas Time" (btw, strange timing for a Christmas song!), but they are reduced to average rock
songs here. The solo and string performances are much better, I assume Larry Norman felt more at ease playing his songs this way,
although most if not all have better alternatives - like I said, all songs here are from the 1960's and 1970's. In the 1990's Larry
Norman had lost much of his original charisma.
I only have the vinyl pressing (which misses "I Am Waiting - Day-O") and haven't heard the CD. The pressing quality of the LP is not
perfect but acceptable, the vinyl could have been a bit more silent. I find the sound quality less appealing; knowing what my system
can achieve, this sounds rather dull and two-dimensional, though, again, it's less apparent for the solo and string performances;
Larry Norman's voice sounds pretty good on most of these selections.
The cover art is OK, but a bit amateurish too. It made me think of the many (semi) illegal bootleg recordings, put on the market
for so many artists and bands. For me, I don't associate Larry Norman with a Fender Stratocaster. Instead, an old ragged Spanish
guitar seems to fit him better. Irrelevant details, of course. A little less irrelevant maybe: who are the seven persons pictured
on the back, besides Larry Norman? There are twelve musicians listed... The album comes with a "scrapbook" insert, which is a
nice addition, though most pics shown are from 1985 and have nothing to do with the concert featured here.
Though it's good to see the release of another Larry Norman album and I appreciate all efforts done to get this one pressed on vinyl
as well, it's a somewhat disappointing release. It's a varied collection, for sure, and the string accompaniment on "I Am A Servant"
and especially "Walking Backwards Down The Stairs" are nice additions, but other than that it's mainly more of what we've already
heard so many times before. And this was recorded in 1991; Larry Norman sure knew how to bring it in the best possible way,
but his good years were long gone and buried in the past. If you're a Larry Norman admirer, you should give it a try, of course, but I
bet you won't listen to this album often. It's mainly of interest to completists or to people who were there in 1991.
Music: 7, Performance: 6 (band) and 7 (solo/string), Sound quality: 6, Pressing quality: 6
(May 23, 2023)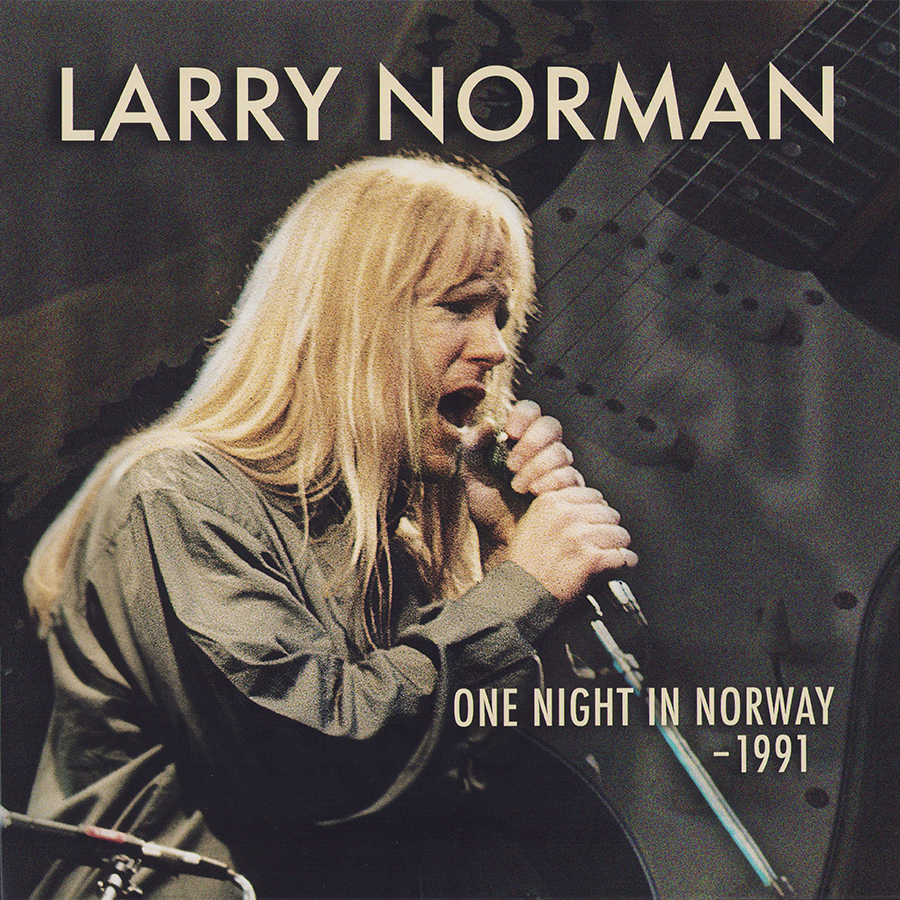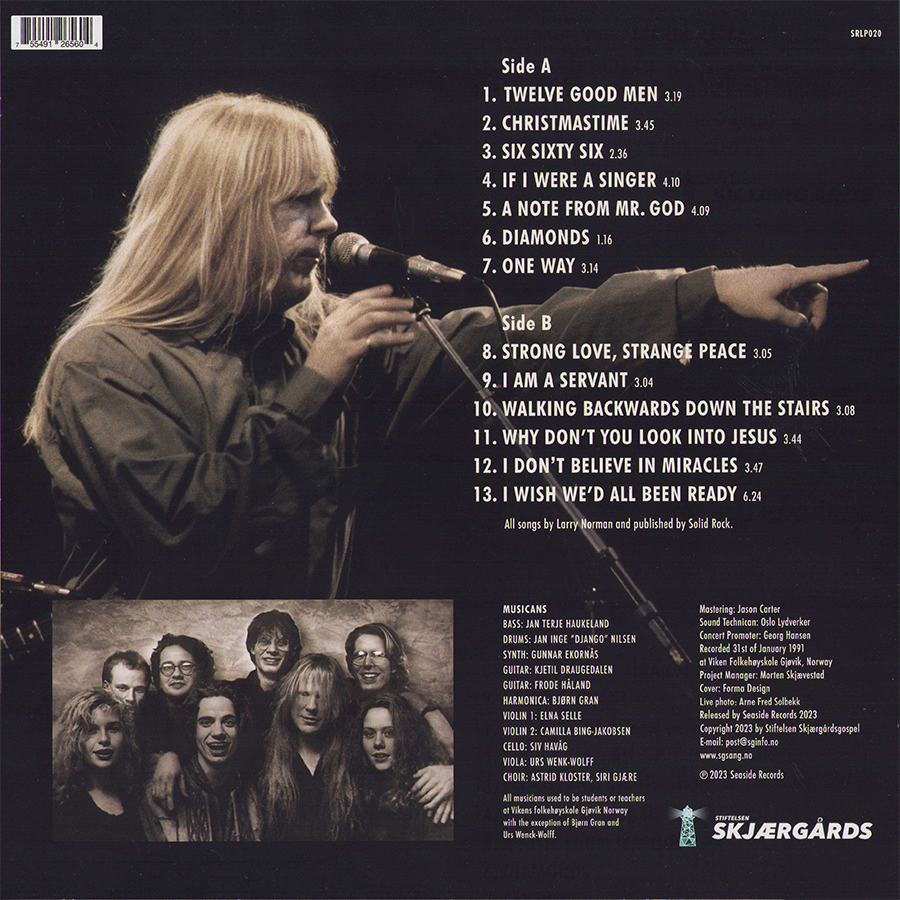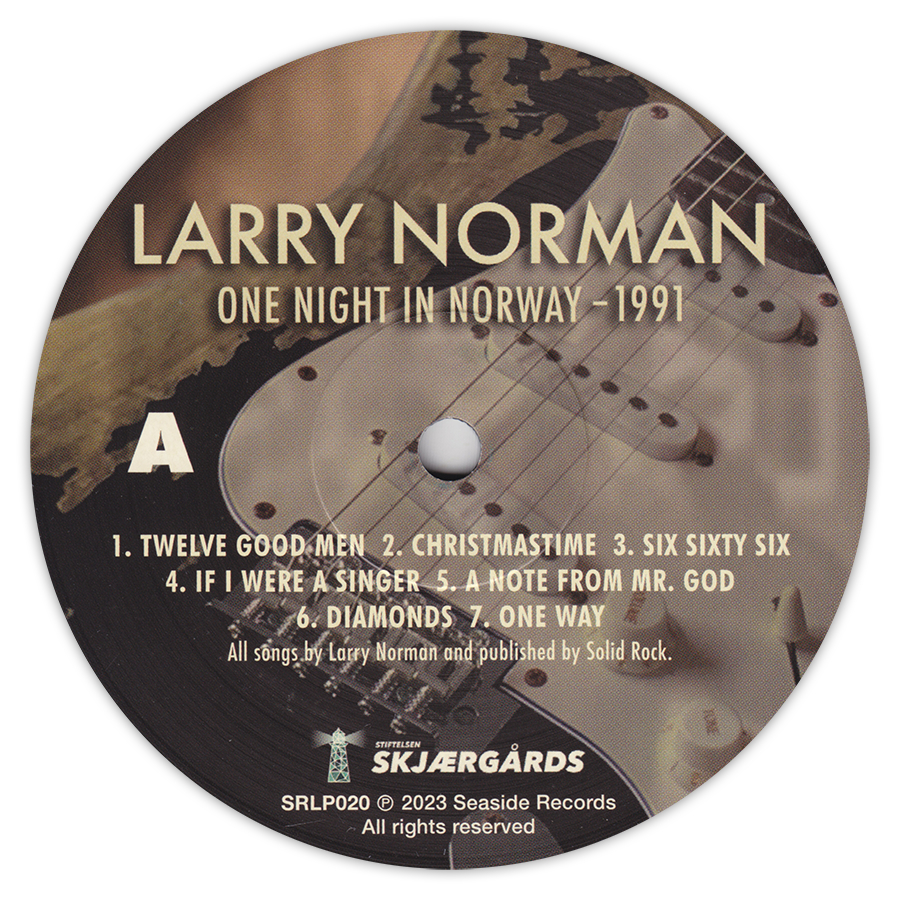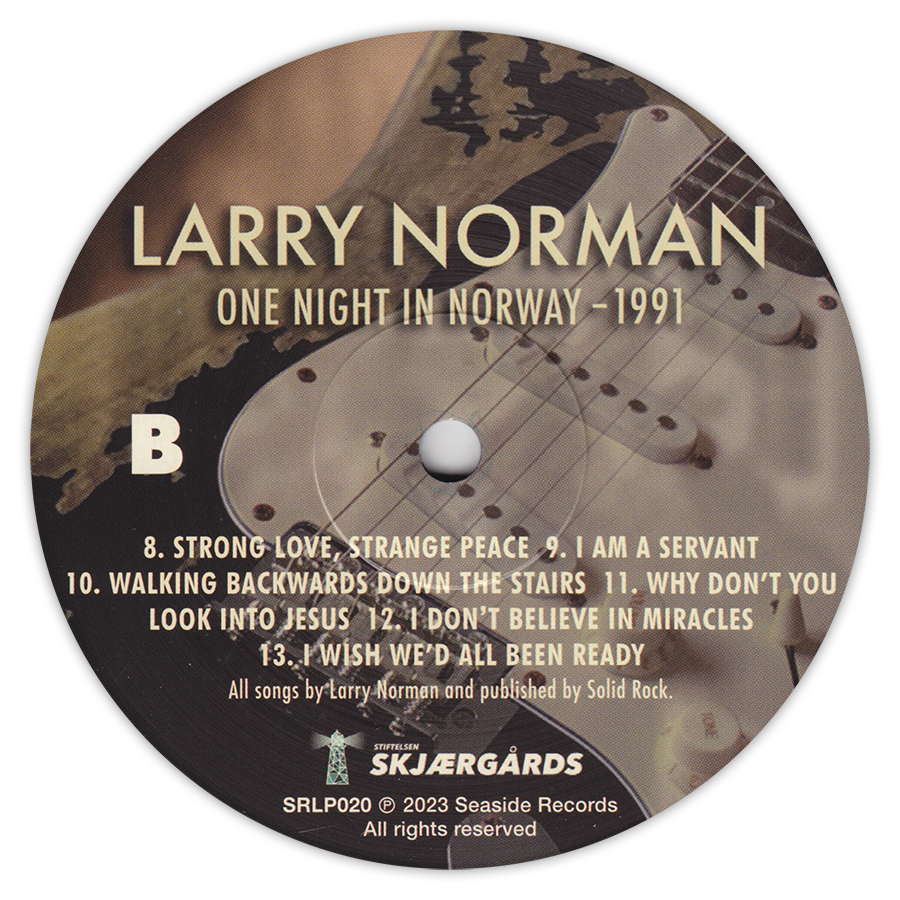 [Kode: ONIN-NO2]