You Are Not My People
Solid Rock SRR-001, 2007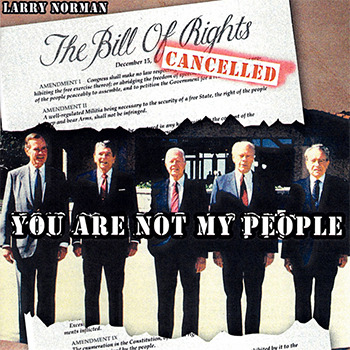 This CD-r is compiled from the two "Live At Flevo" albums (#29 and #39). It includes a studio version of "Jesus Freak" as a bonus track. This CD is similar to "Road Rage", see album #66 in the discography. This title was made available on the Bandcamp website, on March 1, 2023 (both versions of "Jesus Freak" were omitted).
01. My Feet Are On The Rock
02. Be Careful What You Sign
03. Twelve Good Men
04. Let The Rain Fall Down
05. Six Sixty Six
06. Why Don't You Look Into Jesus
07. Everybody Work
08. Why Should The Devil
09. Shot Down
10. The Rock That Doesn't Roll
11. Sweet Song Of Salvation
12. Messiah
13. Bombs
14. Jesus Freak
15. Jesus Freak (Studio)