Solid Rock Army 2010 Disc 002
Solid Rock unnumbered, 2010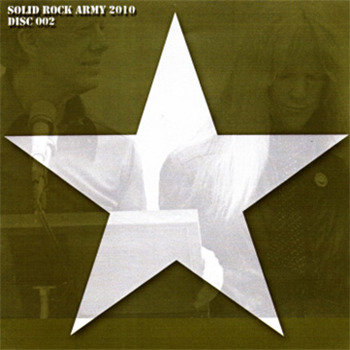 The eleventh Solid Rock Army CD. Apart from the Radio Interview, all tracks were recorded at Larry Norman's performance at the White House in 1980 (and previously unreleased?). This SRA release also included a DVD of a tribute concert performance on the Seaside Festival (Norway, July 2009).
01. Jimmy Carter Intro
02. The Great American Novel
03. Dylan should be here [Spoken]
04. If God Is My Father
05. The Outlaw
06. I Wish We'd All Been Ready
07. Radio Interview