Archive
Solid Rock special release, 2018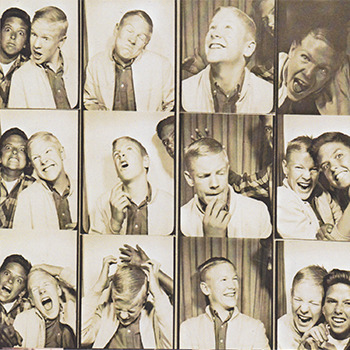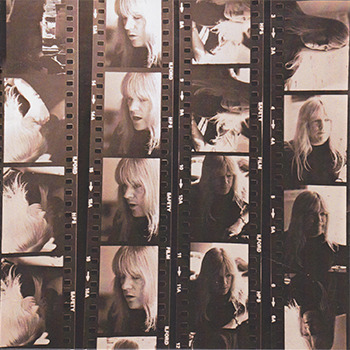 This CD was given away to people who ordered the book "Why Should The Devil Have All The Good Music" (by Gregory Alan Thornbury, March 2018) from the Solid Rock Shop. The text given in the song listing comes from the CD cover. Scroll down to see two pics of a Back Country Seven program.
This album is available as a download on Larry Norman's Bandcamp pages. Omitted are "Most Likely You'll Go Your Way and I'll Go Mine" and "Knocking On Heaven's Door" (not allowed on Bandcamp), added is a speed-corrected version of "Buttercup".
01. Moses In The Wilderness
1963
Larry at 16, recording on a reel-to-reel recorder a song he'd written earlier. The song eventually surfaced on the album "Upon This Rock", six years later.
02. Surfing On Stone Waves
1964
At 17 years old, already captivating a crowd at a Campbell High School Hootenanny while his band The Back Country 7 wait in the wings.
03. Run Maggie Run
1964
The earliest known recording of Larry's folk group The Back Country 7, which included his sister Nancy Norman and future People bandmate Gene Mason.
04. Love On Height Street
1968
Taken from an acetate pressing of a cast rehearsal recording of the play Alison that Larry was involved with and wrote songs for.
05. Here Comes The Ice Cream Man
1968
One of the many songs Larry wrote and demoed while under contract as a staff songwriter for Beechwood/Capitol Records, taken from a Capitol Acetate pressing.
06. Buttercup
1969
Another acetale transfer of a song written while Larry was a Capitol staff writer assigned to compose "hit songs" for other artists.
07. I Don't Wanna Lose You
1969
A lesser-known version of a well known song from the album "Street Level".
08. Blind Randall
1973
Demo recording lor the song originally intended for "So Long Ago the Garden".
09. Most Likely You'll Go Your Way And I'll Go Mine
1981
A Bob Dylan cover of unknown origin, most likely recorded in Hereford, England in 1980 or 1981.
10. Why Can't You Be Good
1986
Unmixed basic track with Sex Pistols' guitarist Steve Jones and his Les Paul.
11. Knocking On Heaven's Door
2004
Recorded in Salem, Oregon for the limited edition "Sessions" album.
12. 'Til Kingdome Come
2005
From the 2005 Solid Rock Army "fan club" single. Recorded in Salem, Oregon.

13. Six Feet Of Chain
2007
One of the three tracks Larry sang on for the Thriftstore Masterpiece "Trouble is a Lonesome Town" record which was eventually finished in 2013. His vocals were later replaced for the final release, leaving him on just the two other songs.
14. Trouble Is A Lonesome Town
2007
Another track from the Thriftstore Masterpiece album. This was the last song Larry ever recorded. The lyrics were fitting: "Lord, l'd like to leave this town".
More references can be found in the discography; see the first People LP (album #1), "Upon This Rock" (#3), "Street Level" (#4), "So Long Ago The Garden" (#7), "Streams Of White Light Into Darkened Corners" (#9), "Barking At The Ants" (#15), "Down Under (But Not Out)" (#24) and "Before and After" (unreleased, album #5 in part II)