Underground Manouevers
Solid Rock SRD-869, 2005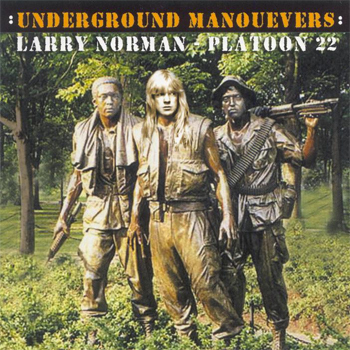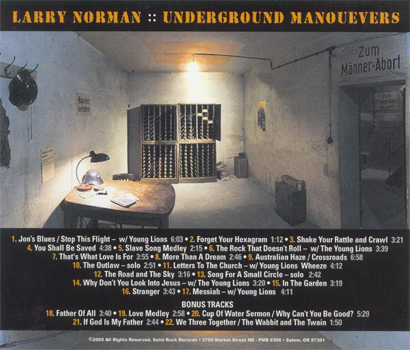 Another compilation album, featuring live and studio recordings. This CD needs to be checked, to be able to integrate it in the discography.
01. Jon's Blues / Stop This Flight
With the Young Lions
02. Forget Your Hexagram
03. Shake Your Rattle And Crawl
04. You Shall Be Saved
05. Slave Song Medley
06. The Rock That Doesn't Roll
07. That's What Love Is For
08. More Than A Dream
09. Australian Haze / Crossroads
10. The Outlaw
Solo recording
11. Letters To The Church
With the Young Lions Wheeze (?)
12. The Road And The Sky
13. Song For A Small Circle
Solo recording
14. Why Don't You Look Into Jesus
With the Young Lions
15. In The Garden
16. Stranger
17. Messiah
With the Young Lions
18. Father Of All
19. Love Medley
20. Cup Of Water Sermon / Why Can't You Be Good?
21. If God Is My Father
22. We Three Together / The Wabbit And The Twain