Sierra Romeo
Solid Rock SRR-101, 2018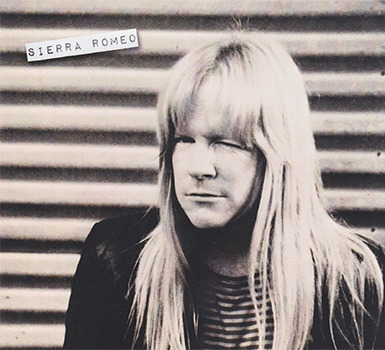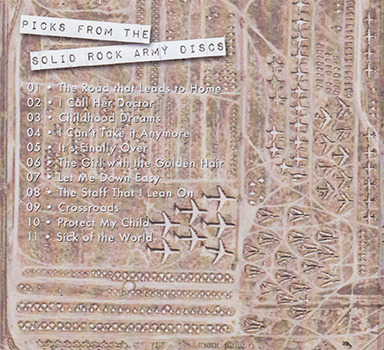 This CD was concurrently released with "The Salt Of The Sea", "Magnetic Real - The Living Room Tapes, 1963" and "The Hum Of The Diesels". "Sierra Romeo" features eleven songs from the Solid Rock Army (fan club) releases. The SRA disc or origin is mentioned in the second column below; in between brackets the release year of the SRA disc is given. For addition details, check the SRA releases themselves.
This album is available as a download on Larry Norman's Bandcamp pages, made available on September 23, 2021.
01. The Road That Leads Home
From "The Road That Leads Home" (2006)
02. I Call Her Doctor
From "Conscription 2007" (2007)
03. Childhood Dreams
From "Rough Mix Audio Pack" (2009)
04. I Can't Take It Anymore
From "Covert Field Report" (2009)
05. It's Finally Over
From "Tactical Maneuvers" (2009)
06. The Girl With The Golden Hair
From "The Girl With The Golden Hair" (2011)
07. Let Me Down Easy
From "Conscription 2007" (2007)
08. The Staff That I Lean On
From "Shepherd Of Green Pastures" (2013)
09. Crossroads
From "Strong Hand/Till Kingdom Comes" (2005)
10. Protect My Child
From "The Girl With The Golden Hair" (2011)
11. Sick Of The World
From "Conscription 2007" (2007)