The Hum Of The Diesels
Solid Rock unnumbered (SRR-102), 2018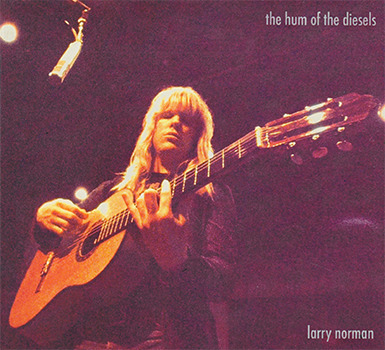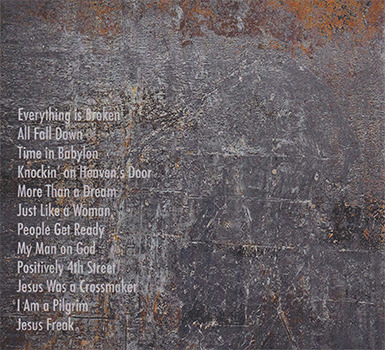 This 'covers' CD was concurrently released with "The Salt Of The Sea", "Magnetic Real - The Living Room Tapes, 1963" and "Sierra Romeo". The number SRR-102 is not shown anywhere on the CD, but on checking the other releases (where the number is shown on the spine), SRR-102 must be correct.
The author is given first in the listing below, followed by a reference to where the Larry Norman cover is from. More details can be found by following the link given or by checking the discography.
01. Everything Is Broken
Written by Bob Dylan; from "Sessions".
02. All Fall Down
Written by Daniel Lanois; from "Sessions"
03. Time In Babylon
Written by Emmylou Harris; from "Sessions"
04. Knockin' On Heaven's Door
Written by Bob Dylan;from "Sessions"
05. More Than A Dream
Written by Steve Scott
06. Just Like A Woman
Written by Bob Dylan
07. People Get Ready
Written by Curtis Mayfield
08. My Man On God
Written by Judee Sill
09. Positively 4th Street
Written by Bob Dylan; same version as on "Rock, Scissors Et Papier" (album #59 in the discography), probably this version is also on SRA release "Tactical Maneuvers".
10. Jesus Was A Crossmaker
Written by Judee Sill
11. I Am A Pilgrim
Written by Traditional
12. Jesus Freak
Written by Mark Heimermann, Toby McKeehan (DC Talk)