Sessions
Solid Rock SRD-222, 2004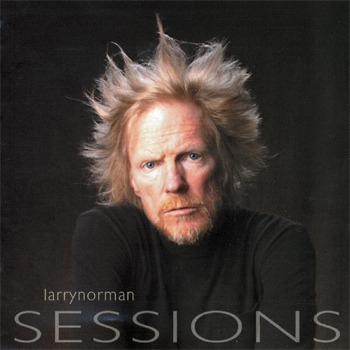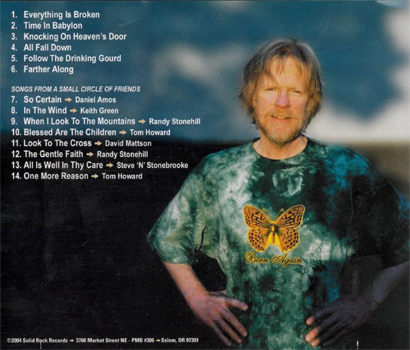 The six Larry Norman's tracks on this CD (all covers, see below for authors/original versions) were recorded with a band in the studio, especially for this release. The CD was sent as a gift to people who donated to Larry Norman's heart fund.
01. Everything Is Broken
A Bob Dylan cover, who recorded it for his "Oh Mercy" album (2004).
02. Time In Babylon
This song was written by Jill Cunniff and Emmylou Harris and performed by Emmylou Harris on her 2003 album "Stumble Into Grace".
03. Knocking On Heaven's Door
Also a Bob Dylan cover, recorded for soundtrack album "Pat Garrett & Billy the Kid" (1973). The song resurfaced on Norman's "Archive" CD from 2018.
04. All Fall Down
This is a Daniel Lanois song, originally titled "Falling At Your Feet" which was recorded for the "The Million Dollar Hotel" soundtrack (2000), performed by Lanois and Bono (U2). Lanois also recorded it for his own CD "Shine" (2003).
05. Follow The Drinking Gourd
This is an old folk song, recorded by the New Christy Minstrels, Pete Seeger, and others. On this cover version Larry Norman sings with his sister Nancy Norman.
06. Farther Along
A song by the Flying Burrito Brothers, written by Chris Hillman and Gram Parsons, recorded for their album "Burrito Deluxe" (1970).