Eve Of Destruction
Solid Rock unnumbered, 2004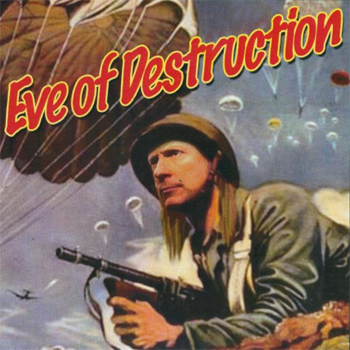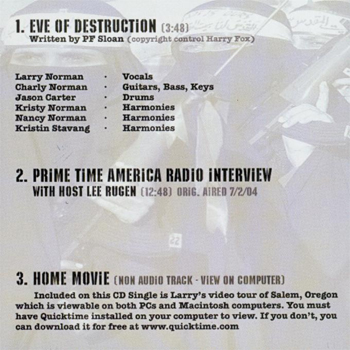 The second Solid Rock Army fan club release.
01. Eve Of Destruction
This song was written by P.F. Sloan, who released it himself on his 1965 album, titled "Songs Of Our Times". It was a No. 1 hit record in the US for Barry McGuire, also in 1965. Norman's version can also be found on the CD "The Salt Of The Sea" (2018).
02. Prime Time America Radio Interview
03. Home Movie
'Larry's video tour of Salem, Oregon'