The Salt Of The Sea
Solid Rock SRR-103, 2018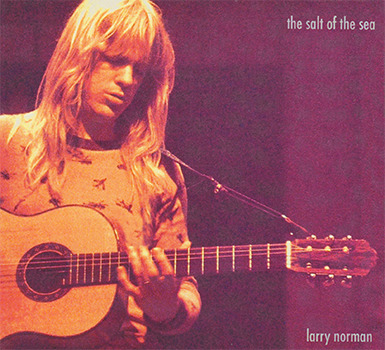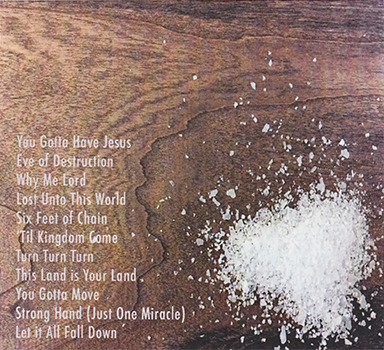 This CD was concurrently released with "Sierra Romeo", "Magnetic Real - The Living Room Tapes, 1963" and "The Hum Of The Diesels". "The Salt Of The Sea" features eleven songs with ten from the Solid Rock Army (fan club) releases. The SRA disc of origin is mentioned in the descriptions below; in between brackets the release year of the SRA disc is given. For addition details, check the SRA releases themselves.
01. You Gotta Have Jesus
From one track CD single (2003); not an SRA release. It's listed under "Invitation Only" in the discography (album #63).
02. Eve Of Destruction
From "Eve Of Destruction" (2004)
03. Why Me Lord
From "Six O'Clock News" (2004)
04. Lost Unto This World
From "Lost Unto This World" (2007)
05. Six Feet Of Chain
From "Tactical Maneuvers" (2009)
06. 'Til Kingdom Comes
From "The Girl With The Golden Hair" (2011)
07. Turn Turn Turn
From "Covert Field Report" (2009)
08. This Land Is Your Land
From "Solid Rock Army 2010 Disc 001" (2010)
09. You Gotta Move
From "Shepherd Of Green Pastures" (2013)
10. Strong Hand (Just One Miracle)
From "Strong Hand/Till Kingdom Come" (2005)
11. Let It All Fall Down
From "Rough Mix Audio Pack" (2009)