Monsters
Solid Rock SRA-111, 2006
Solid Rock SRD-111, 2006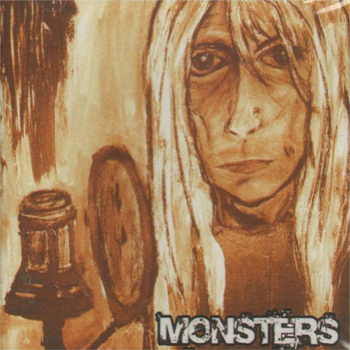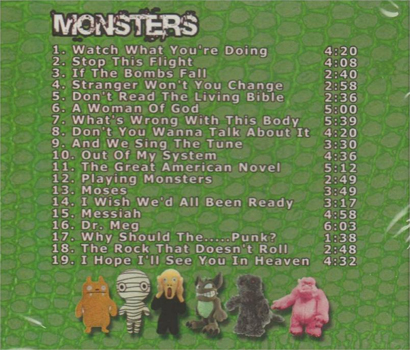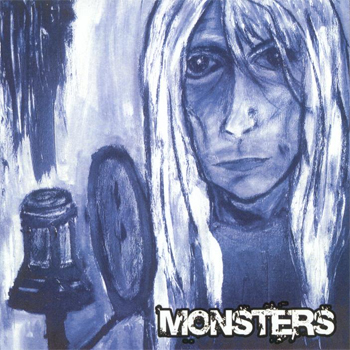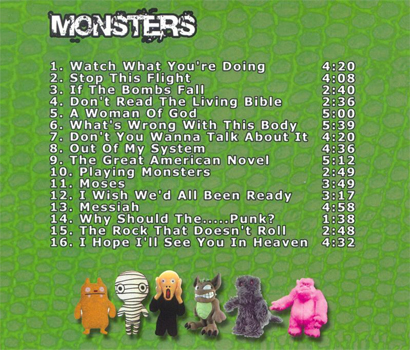 Live recordings (made at the Biola University in La Mirada, California with the Young Lions, 1986).
There are two variations: the brown-ish variation (SRA-111) was made available to the Solid Rock Army fan club members; it has 3 more songs ("Stranger Won't You Change", "And We Sing The Tune" and "Dr. Meg") than the blue-ish second, regular release version (SRD-111). The SRD-111 version lists "And We Sing The Tune" instead of "Don't You Wanna Talk About It" on the back of the booklet. The u-card gives the correct title.
Oddly enough the CD "On The Prowl" (album #79) features recordings from the same concert. The CD's are not completely the same but almost.
This album is available as a download on Larry Norman's Bandcamp pages.
From the Bandcamp website: "This Bandcamp version features the extended SRA version of "Monsters" and adds the two "On The Prowl" songs that were not used on "Monsters". Also, the running order has been changed to (mostly) reflect how it was on the night. Note that "Monsters" had better sound quality than "On The Prowl"."
The songs referred to are "If God Is My Father" and "Song For A Small Circle Of Friends". Another title present on "On The Prowl" but missing from "Monsters" or the Bandcamp release is "Two Roads". "Don't Read The Living Bible" is the same spoken section as "Letting Go" (as it was titled on "On The Prowl").
Also note that the Bandcamp website lists "Stranger Won't You Change" but it's not available, and it shouldn't because it's a cover (written by Steve Scott).