Lost Unto This World
Solid Rock unnumbered, 2007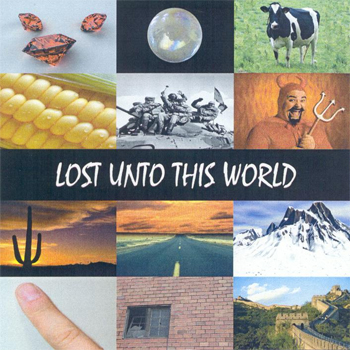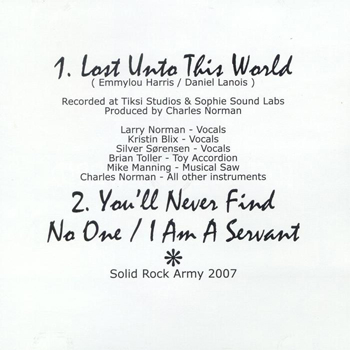 The sixth Solid Rock Army fan club release.
01. Lost Unto This World
A Emmylou Harris/Daniel Lanois cover, from Emmylou Harris' album "Stumble Into Grace" (2013). This cover version was also released on the CD "The Salt Of The Sea" (2018).
02. You'll Never Find No One/I Am A Servant
This coupling can also be found on "Sixty - The Trilogy Concert" and resurfaced on "Maximum Land" (see album #8 in the discography); not sure if this is the same version.